Jane and Steve's shared passion for historic buildings, restoration and everything French, is spectacularly realised in Château du Jonquay and Petit Jonquay.
Hosts
Welcome to our beloved Château
While Jane and Steve spend most of their time in Melbourne, Australia, for the past 25 years their holidays have been spent exploring France. While looking to purchase a Paris apartment, they attended lunch at Château du Jonquay held by then owner, New York interior designer Todd Hase. After falling in love with the Château, surrounded by its beautiful fields and gardens, fantastic markets and Michelin-starred restaurants, they bought it in 2010.

CANDLES
Aglow with French scents
Bring the fragrance of your holiday into your home with our luxurious range of candles. Our exclusive scents are hand-made from natural rapeseed wax and perfume from Grasse France in small batches by a local artisan, and are named after each one of our fabulous properties. Two of these gorgeous candles will take you to glorious Normandy, while another will take you to the buzzing streets of London and another to charming Melbourne, Australia. Reminisce, live in the moment and let our candles transport you to that happy place. The perfect gift for yourself, a friend or a client, choose from our four clean-burning candles, as described below, which are available to purchase now through Jane.  
Chateau du Jonquay candle
Fresh lime, leather and neroli, redolent of summer mornings in the shade of the Chateau Tilleuil trees. 
Petit Jonquay candle
Fruity tobacco leaf and neroli reminiscent of the beautiful ancient red brick stable floors and fruit garden.
The Islington Terrace candle
A mysterious complexity of amber and spice mixed with vanilla – dark and captivating like London itself.
Sussex House candle
Tuberose blended with white lily – intense and hypnotic, reminding us of enchanting, magnetic Melbourne.
"As a family, we love our holidays at Château Du Jonquay – summer by the pool, or a fireside winter for Christmas – we're sure you'll enjoy this peaceful paradise as much as we do."
Jane Hiscock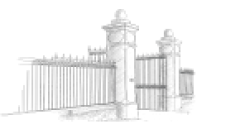 The book
The Château in print
Our book on the Château renovations, local architecture, our love of the region, friendships and food is coming soon. With stunning visuals by Max Hiscock and vividly photographed by Antonella Machet and Valentina Hortus, it is written by Jane Hiscock and edited by Corrie Perkin. At 250 pages, this is a spectacular addition to your coffee table and travel book collection! Due for release September 2023.